Predicting that the mamas will love him, netizens chose JYJ's Kim Junsu as the idol who will receive the most love from his future mother-in-law.
From September 3 to September 10, the online community site DC Inside asked viewers to choose the idol who will be loved by the mother-in-law.
Out of 1749 votes, Kim Junsu received 32.8 percent with 574 votes.
Right behind him were SHINee's Taemin, Big Bang's Seungri, ZE:A's Hyung Sik, Infinite's Woo Hyun, B.A.P's Himchan, Shinhwa's Kim Dong Wan, B2ST's Yang Yo Seop, EXO's Baekhyun, and MBLAQ's Lee Joon, completing the top 10.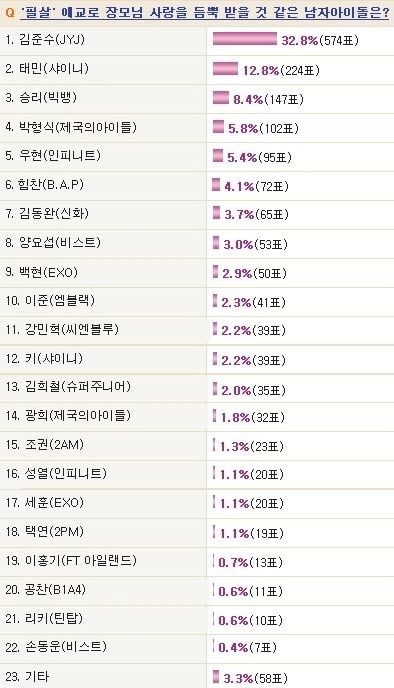 Photo Credit: C-JeS Entertainment
Credit: Mwave
Shared by: JYJ3